Overview
Fuzzy Search allows wildcard characters (%) in the quick search filter definition for more effective searching.
Licensing
Before installing the product package, make sure you have the Faye licensing module installed. You can find the steps to take here.
For any questions concerning your license key please contact support@fayebsg.com.
User Guide
Wildcard-powered search can be conducted on list view and related field filters. For example, when searching for accounts, if the user types de in the search field, the SugarCRM search will return three records:
Standard Search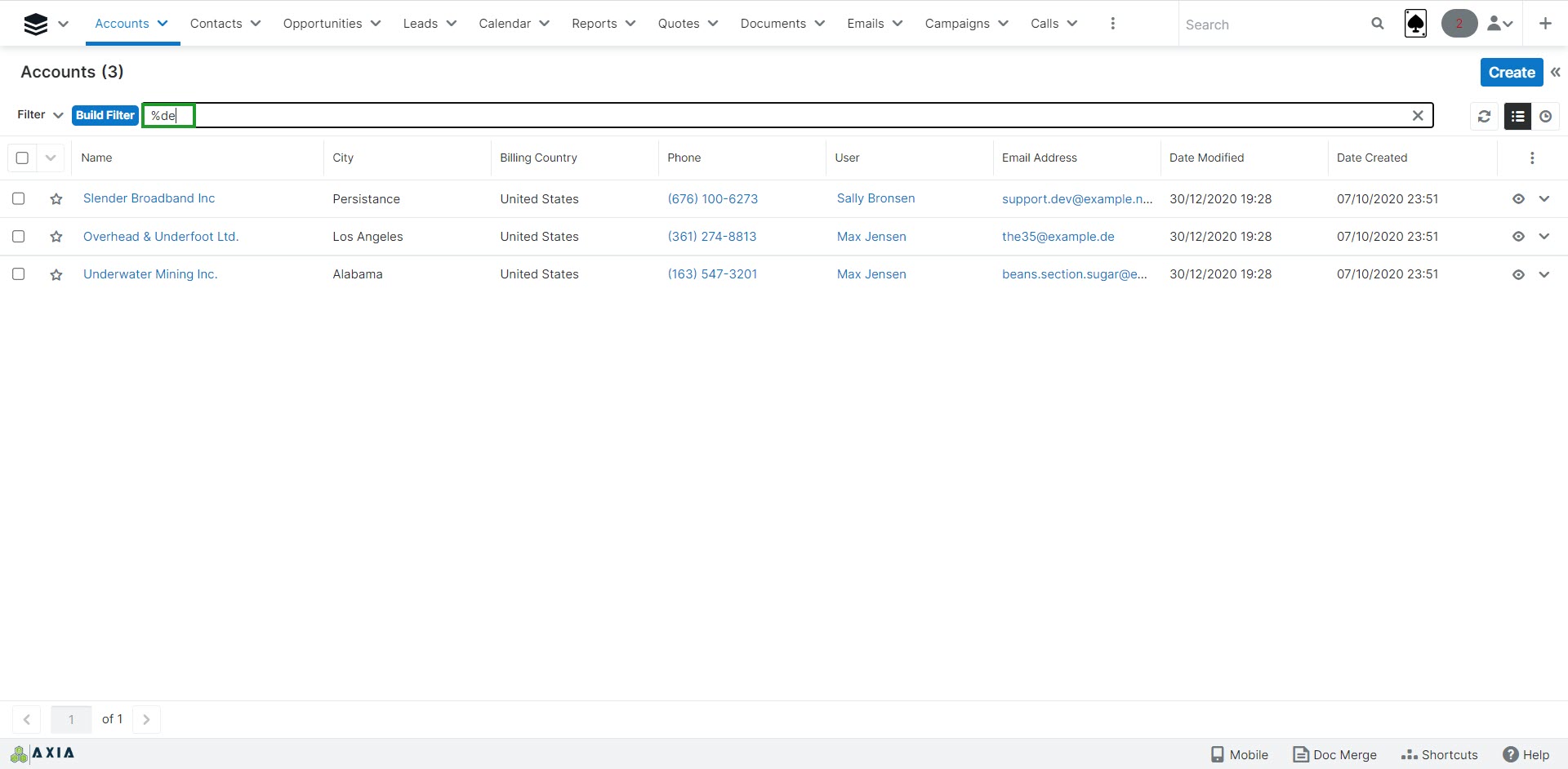 Adding a wildcard character (
%
) in the quick search and another term in the filter definition will refine the search even more:
Wildcard Search #1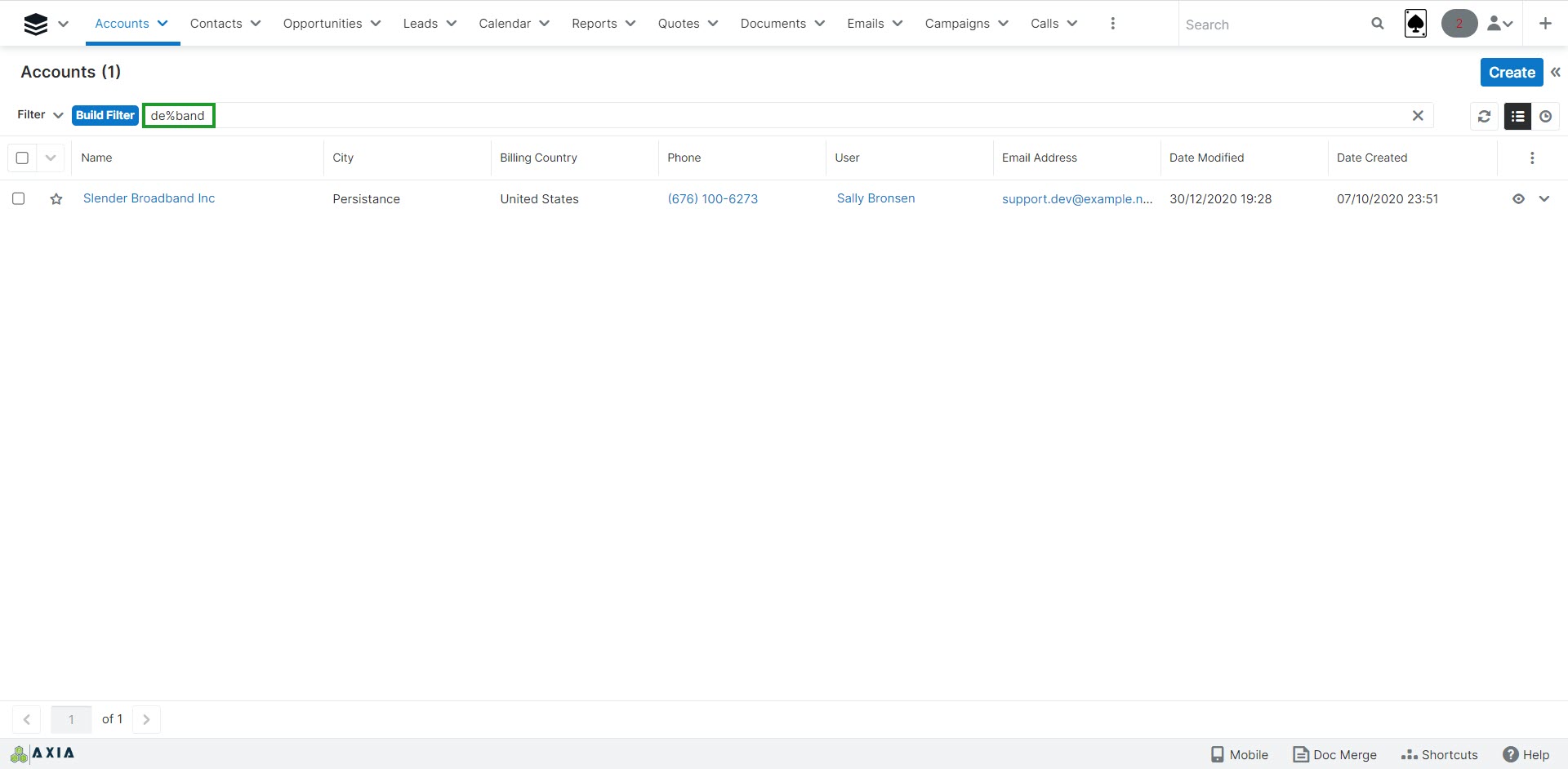 If the user has typed de%inc in the search field, SugarCRM would return two records, finding partial expression "de" in "Slender" and in "Underwater". Also, both accounts have the partial expression "inc" in their names (Accounts search #3).
Wildcard Search #2