Overview
Advanced Trackers helps you track the number of days that a field remains on a specific status/value in SugarCRM.
Licensing
Before installing the product package, make sure you have the Faye licensing module installed. You can find the steps to take here.
For any questions concerning your license key please contact support@fayebsg.com.
Table of Contents
1. Configuration Guide
2. User Guide
1. Configuration Guide
Step 1. Log into SugarCRM as a user with Administrator permissions. Once logged in, click your profile icon towards the top right of the screen and select the Admin option.


Step 2. Scroll down to the Faye Licensing section and select the Advanced Trackers link.


Step 3.
Input your Advanced Trackers
License Code
that was provided by Faye and then click the
Save
button.
Step 4.
Return to the Admin page, scroll down to the
Faye Advanced Trackers
section and select the
Advanced Trackers Config
link.
Step 5.
Click on
Create
and type
Name
, select a
Module
and a
Field
from the dropdown to keep track of that field, and click on
Save
.
Remember to do a Quick Repair and Build right after the record is saved. To do this, Go down to the System section in the Administration module and go into Repair → Quick Repair and Build
1. Created tracked fields will be displayed in the Advanced Trackers Config module.


2. The
Advanced Trackers
subpanel will be added automatically to the selected module, and recalculates as the record opens up. This shows all the updates to the fields that were tracked and how long the record held the value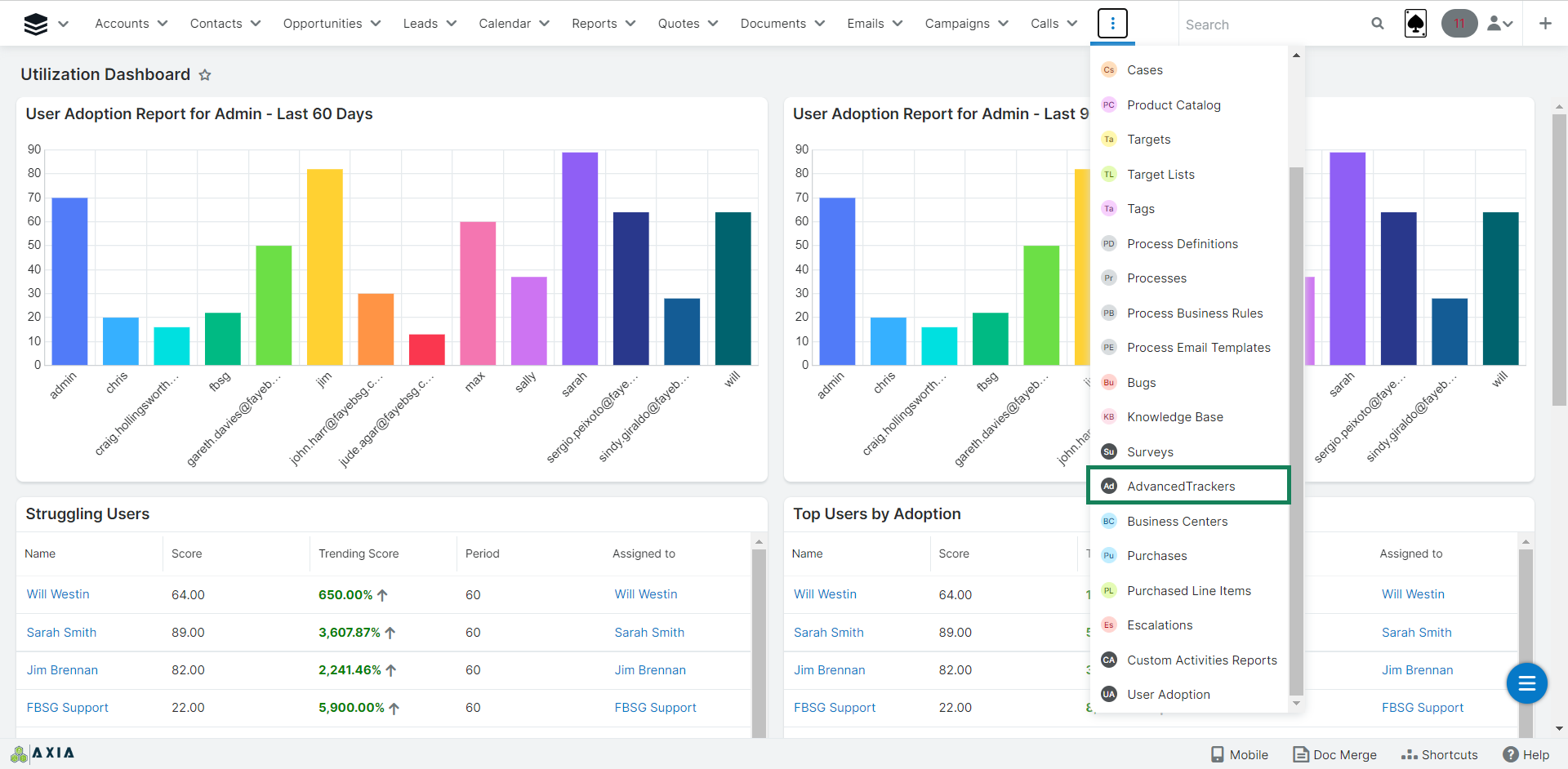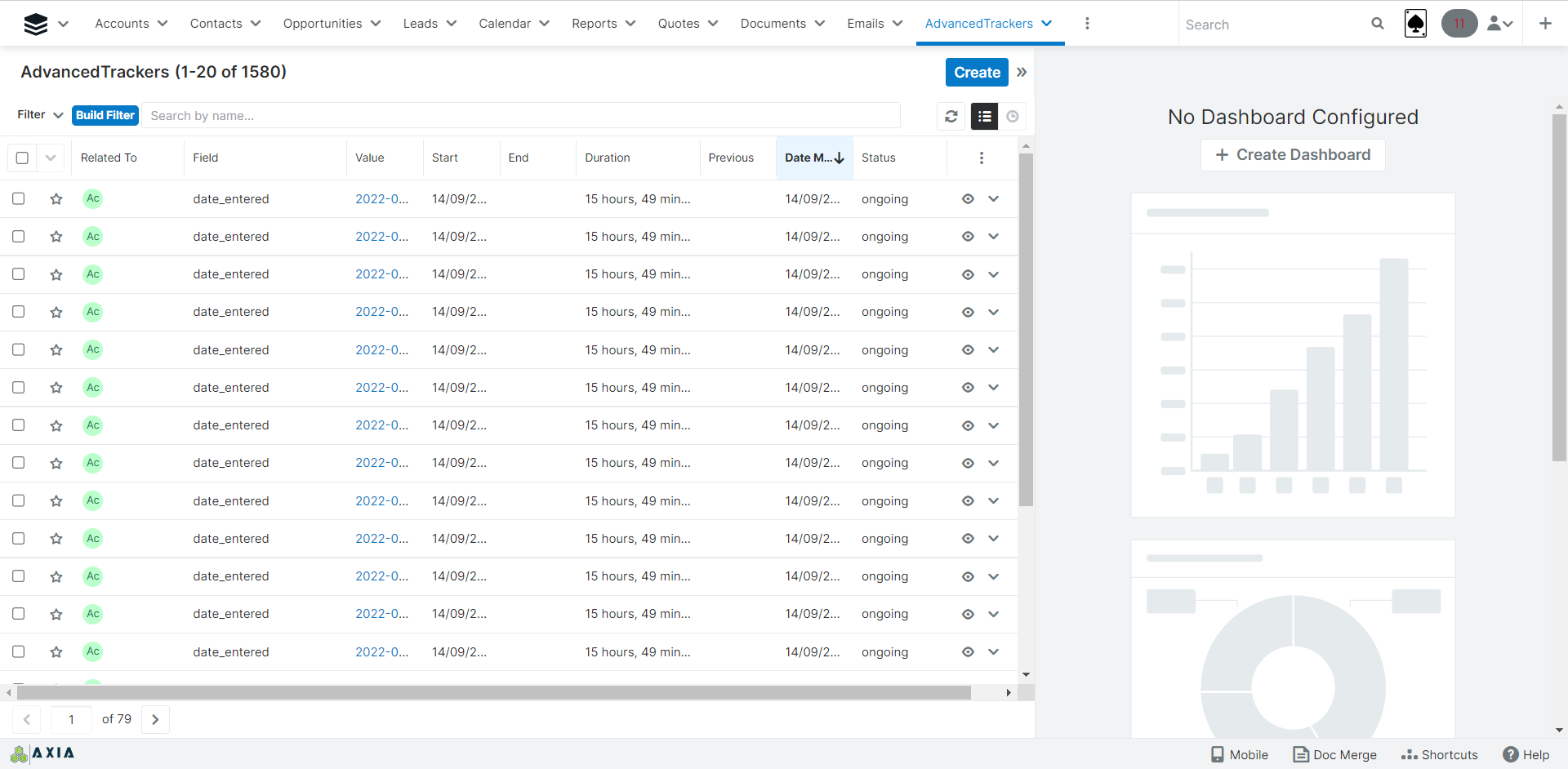 3. Click on
Value
from the list or click on the
Eye icon
to see all the updates of tracked fields.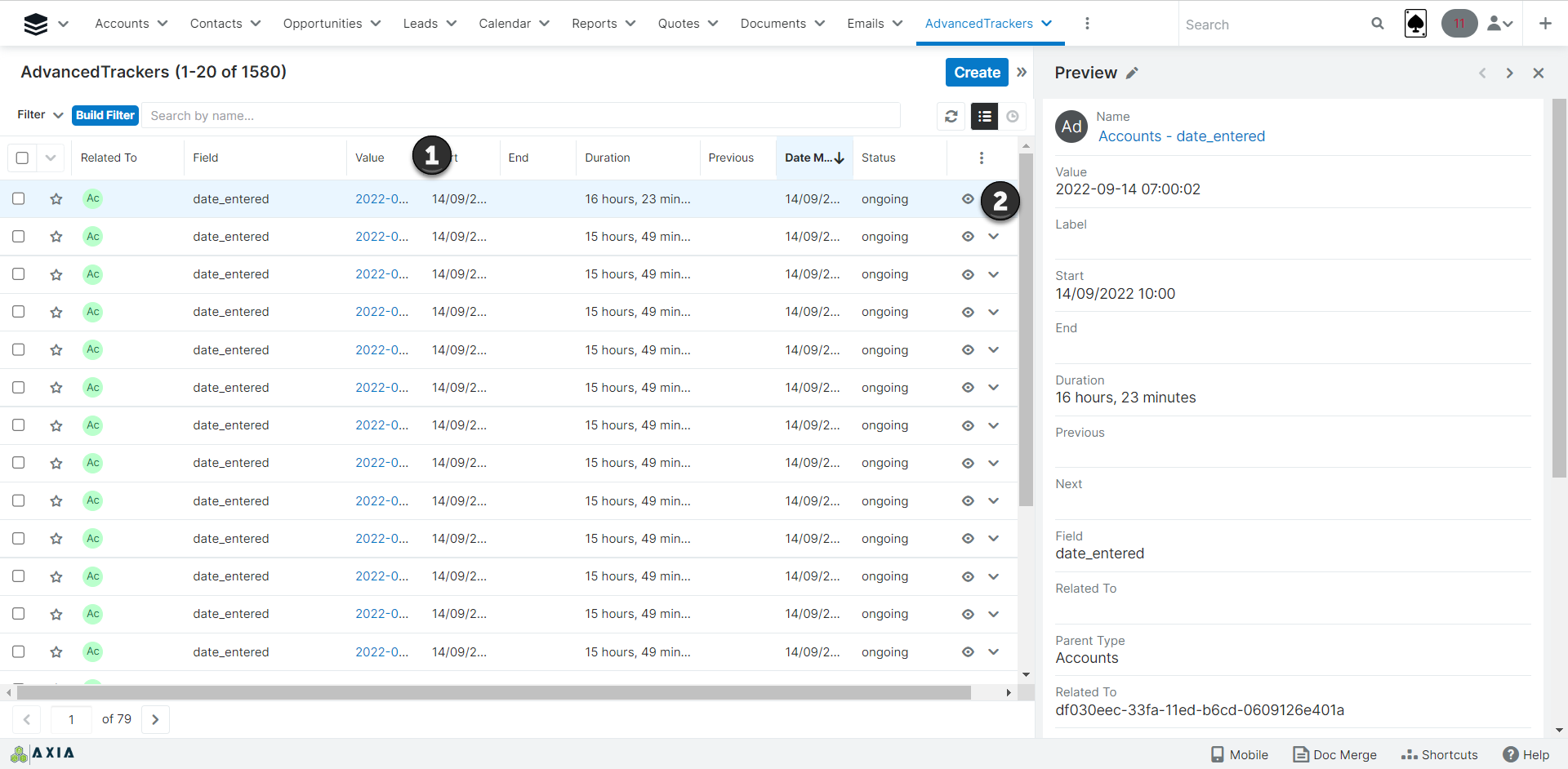 Value view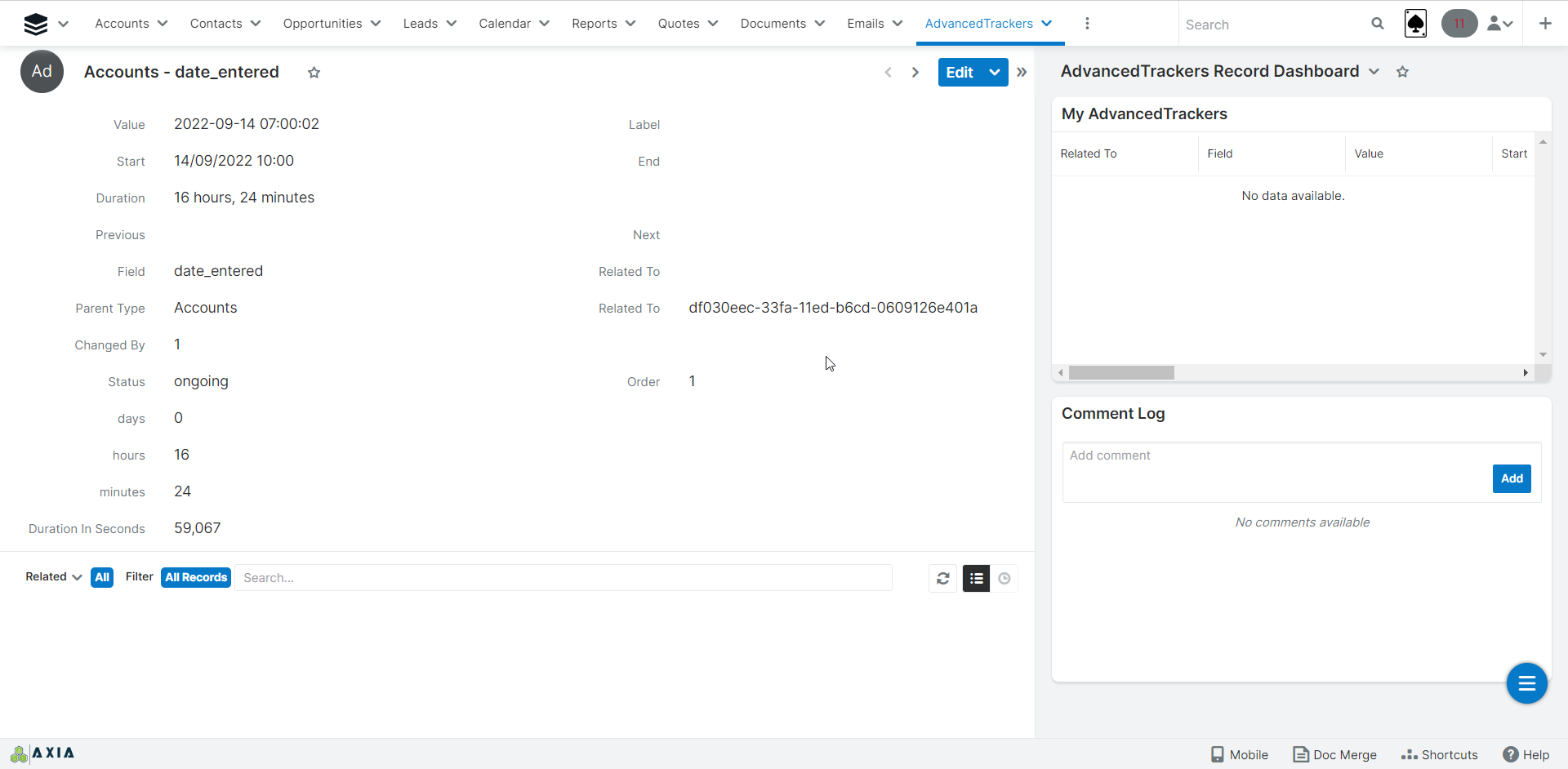 Eye icon view