Overview
Constant Contact email lists can be easily created from within Sugar. Please follow the below steps, in order to create the required lists.
Steps
1. Open the Target Lists module inside of Sugar, then click the Target Lists action menu (The down arrow to the right of the title).


Then click on
Create Target List
.
2. Enter the name of your desired target list, and then check the Sync List Details to CC checkbox. This will automatically send the list to Constant Contact upon clicking Save. You can now add contacts/leads/targets to your Constant Contact Marketing list through Sugar.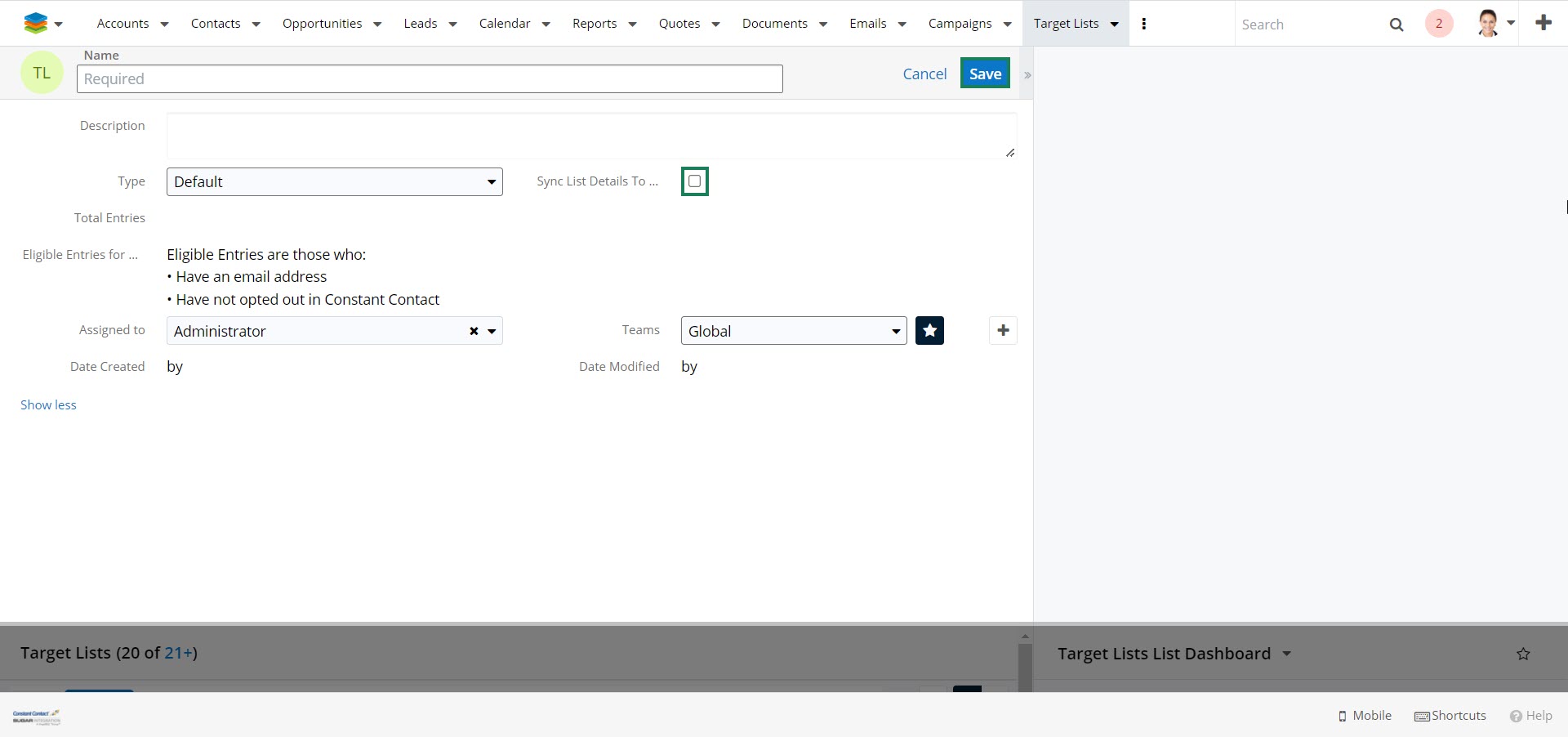 3. To populate the new Constant Contact email list click on the action menu (downward arrow) of the Targets/Contacts/Leads/Users/Campaigns module and select Link Existing Record.
Note
: If you create a Constant Contact email list in your Constant Contact account online you will need to sync that list name to Sugar by clicking on the
Sync Lists
button in the
Advanced
tab of the Constant Contact control panel. For more information please refer to The
Installation and Configuration
guide.